RT-70V series
Simple measuring instrument of resistivity/sheet resistance by 4 point probe method
Selling Points
Combinational measurement system by Measurement tester(RT-70V) & Stage.
<Measurement tester ; RT-70V>
Thickness input with easy JOG dial operation (RT-70V Tester)
Tester self-test function/Auto change-over measurement range function
Measurement stage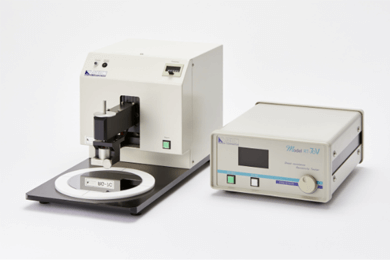 1. RG-7C:Electric probe up-down stroke.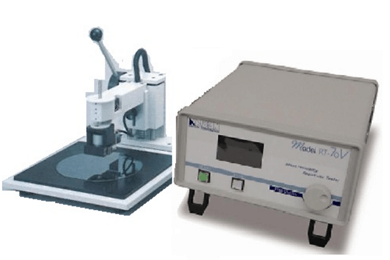 2. RG-5:Manual probe up-down stroke by handle lever.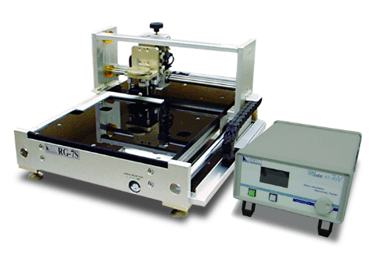 3. RG-7S:Electric probe up-down stroke for Glass or Film sample using X-Y universal stage.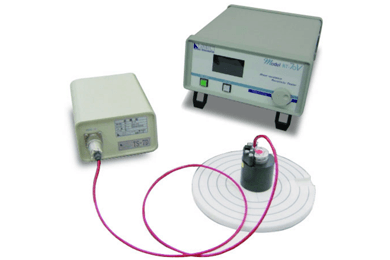 4.TS-7D:Hand held four point probe measurement instrument. *Stage plate is an option.
Details
Applications
Semiconductor materilas, Solar-cell materials (Silicon, Polysilicon, SiC etc)
New materials, functional materials (Carbon nanotube, DLC, graphene, Ag nanowire etc)
Conductive thin film (Metal, ITO etc)
Diffused sample (or layer)
Silicon-related thin films (LTPS etc)
Others (*Please contact us for details)
Sample sizes
*Depends on measurement stage.
Up to <Circle> 300mm(12 inch) or <Square> 730x920mm size.
Measuring range
[R] 1μ~3M Ω・cm
[RS] 5m~10M Ω/sq
Size
RT-70V:
W250 x D330 x H130mm
Approx. 7kg
Contact type resistance measurement
Manual (1 point measurement)
Product Information
Contact type resistance measurement
Products Lineups